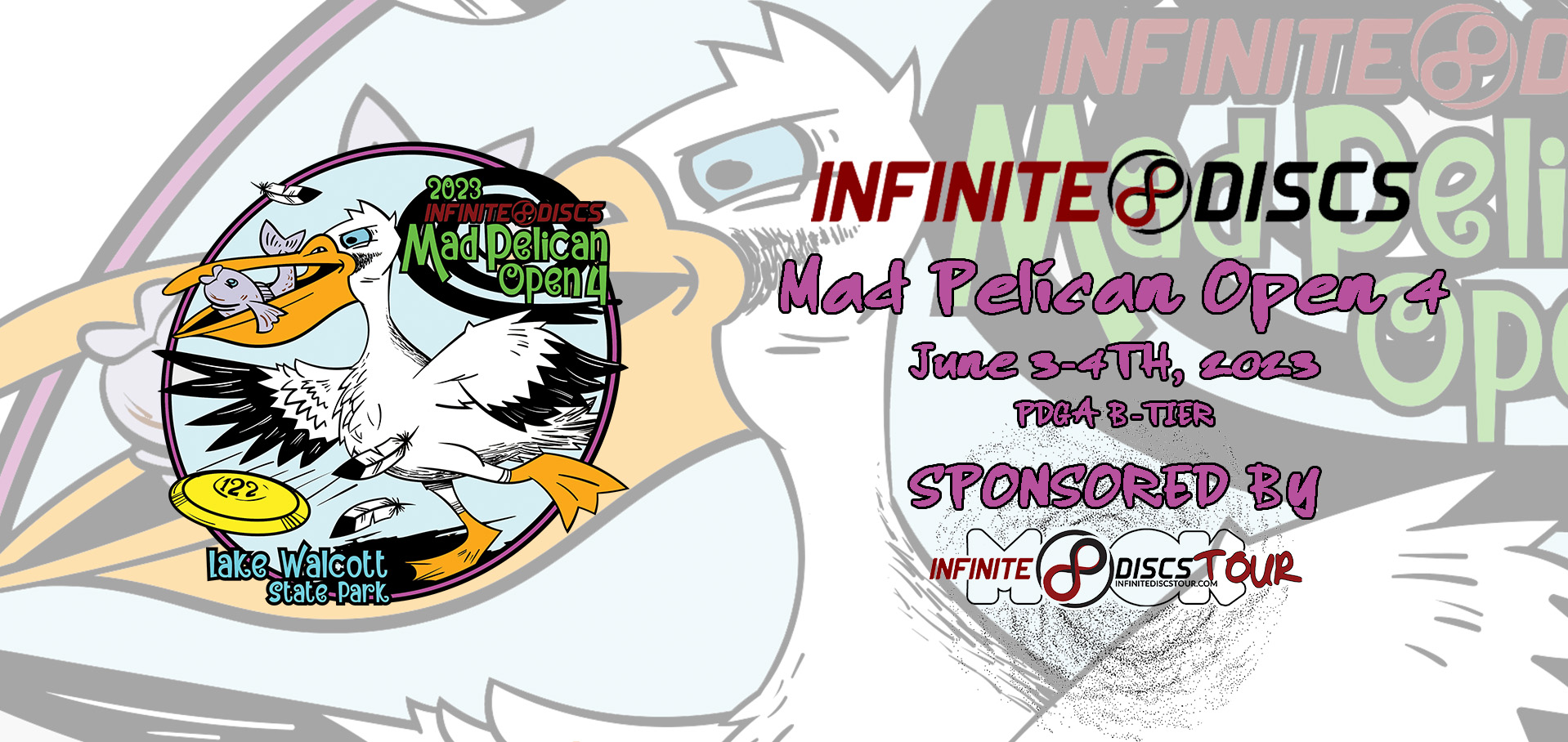 Overall Course Rules
-Please be at tournament central 10 minutes before your tee time. Tournament central is located by the Klebe Pavillion
-MPO, MP40, MP50, MA1, and MA40 will play the long tees. All else will play the short tees. This only applies to holes 6, 13, 14, and 2. All other tees have one tee pad for all players.
- There is no casual relief from tables and barbeques. If you need to take relief you also need to take a penalty stroke.
-There is no 2 meter rule
-There are fairways that may cross over due to inadvertent throws. Please remember that the higher number hole has the right away.
-Lake Walcott State Park has been taking care of disc golfers for over 25 years. Please take care of them! Pay the day use and camping fees and tell them THANK YOU!
-If there are any rules questions, please decide among your group a resolution. If you cannot come up with a resolution, play a provisional shot for all rules in question and see the TD after you round. Do not finalize your scorecard until the rules question has been resolved.
-Mental health is effecting us and the lives of those around us. Many of the tee signs have quotes on them intended to uplift and motivate. Disc golf is a great release from the world. Enjoy it, but if you are struggling, seek help. We love you and want to see you at the next event. If you aren't struggling, be kind and lift those up around you.